Parent and Teacher Association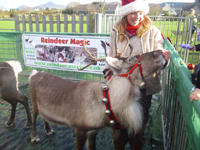 The Parents' Association organises a number of events during the year in order to help the school pay for trips and new resources for the children. Diverse evenings such as the Summer/Christmas Fair, Hallowe'en Disco, sponsored walks, St David's Day concert and social evenings are organised. Everyone is welcome to join in the organising.





We believe that the Association fulfils the following:

• It gives parents and staff the opportunity to meet up for the benefit of the children and school.
• It acts as a way of making new parents better acquainted with each other and the school.
• To raise money for the school in order to enhance its resources.
• To arrange meetings of an educational, cultural or social interest for parents, staff, pupils and the wider community.
• To support the work of the Headteacher and Governors to ensure improvements as needed.

The Association has received very good support from parents in the past and we appeal to all new parents to support it.
The current officers are:

Chairperson - Miss Angharad Jones
Treasurer - Mrs Tesni Wyn Jones
Secretary - Mrs Nia Lloyd Jones